Stone Collector Statement Necklace #3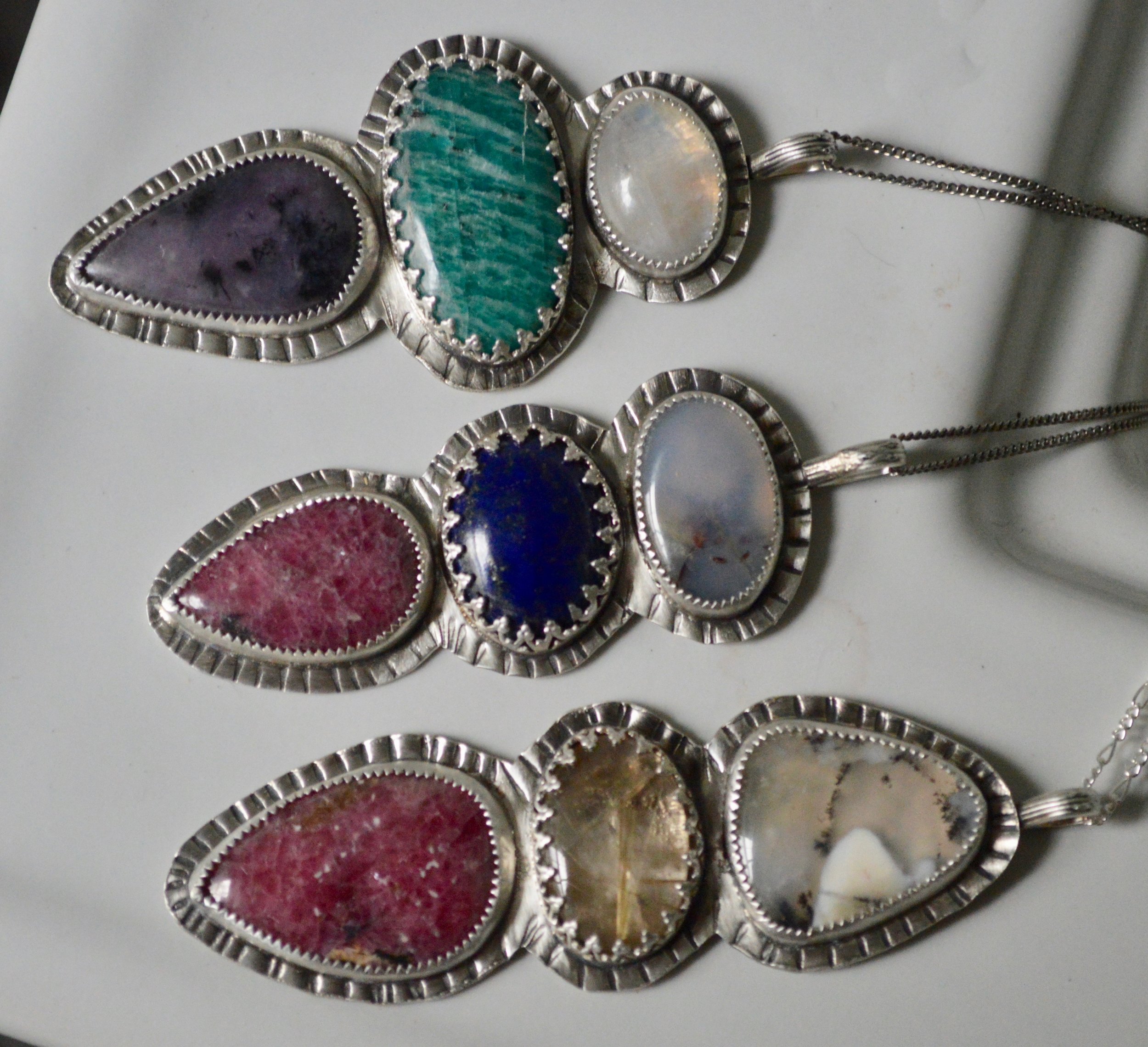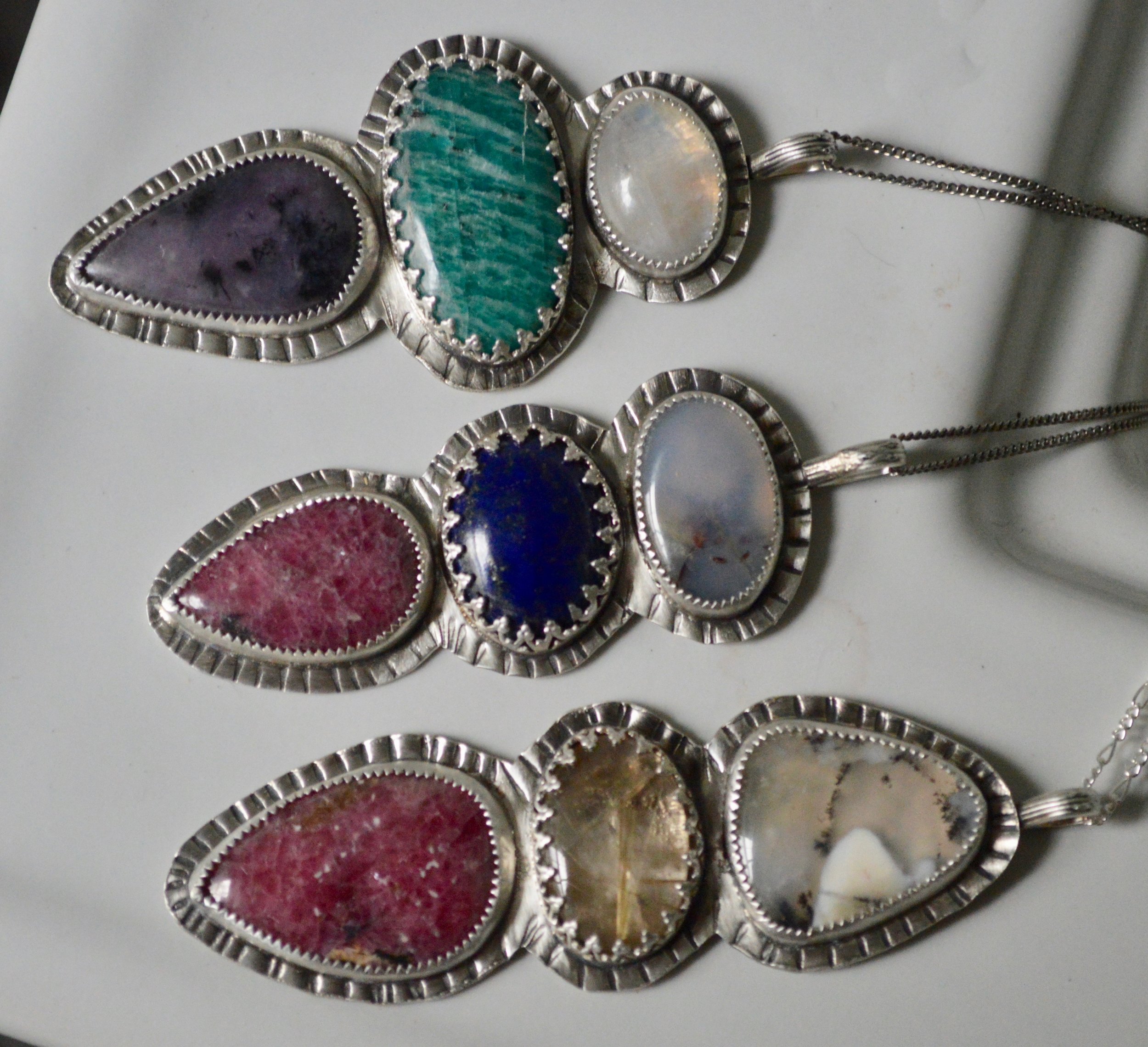 Stone Collector Statement Necklace #3
Intentionally handcrafted from start to finish.
Rainbow moonstone (top stone) and Charoite (bottom stone) are set within fine silver bezels, while Amazonite is set within an ornate sterling silver setting. The backplate is constructed from solid sterling and hand-stamped. The piece was given a patina and polished to bring out the details in the stamp work. The back includes my artist mark. The pendant measures approximately 3 inches in length and comes with a sterling silver 16" chain.
Thoughtfully packaged in recycled materials + ready to ship!
*Rainbow moonstone is transparent labradorite, a closely related feldspar mineral with sheen in a variety of iridescent colors. Although it's technically not moonstone, it's similar enough that the trade has accepted it as a gem in its own right. It is a gemstone that has properties of enhancing mental power. This gemstone is a symbol of "The Goddess of Moon." Feminine and gentle energy is condensed in it. It will be useful when you need to have strong mind and control your feelings.
*Amazonite is a transparent to opaque gemstone with a pretty green tone. It is also described as green variety of the mineral known as "Microcline Feldspar". Amazonite was named after the Amazon River located in South America. There are some legends that call Amazonite the "Stone of Hope", as it was believed to have soothing tones that were capable of attracting hope and faith to the wearer. It is also said to be useful in chakra balancing.
*Charoite was discovered in the 1940s, although it was unknown to the outside world until 1978. Its name is derived from the Chara (or Charo) River in eastern Siberia, Russia, the only site in the world where it is found. Charoite is a stone for overcoming and releasing fear and negativity. It allows one to recognize and examine the cause of unconscious fears, as well as deeply rooted, internalized negativity, and to discriminate between what is real and what the mind has created.