Rutilated Quartz Triquetra Ring {sz 8 3/4}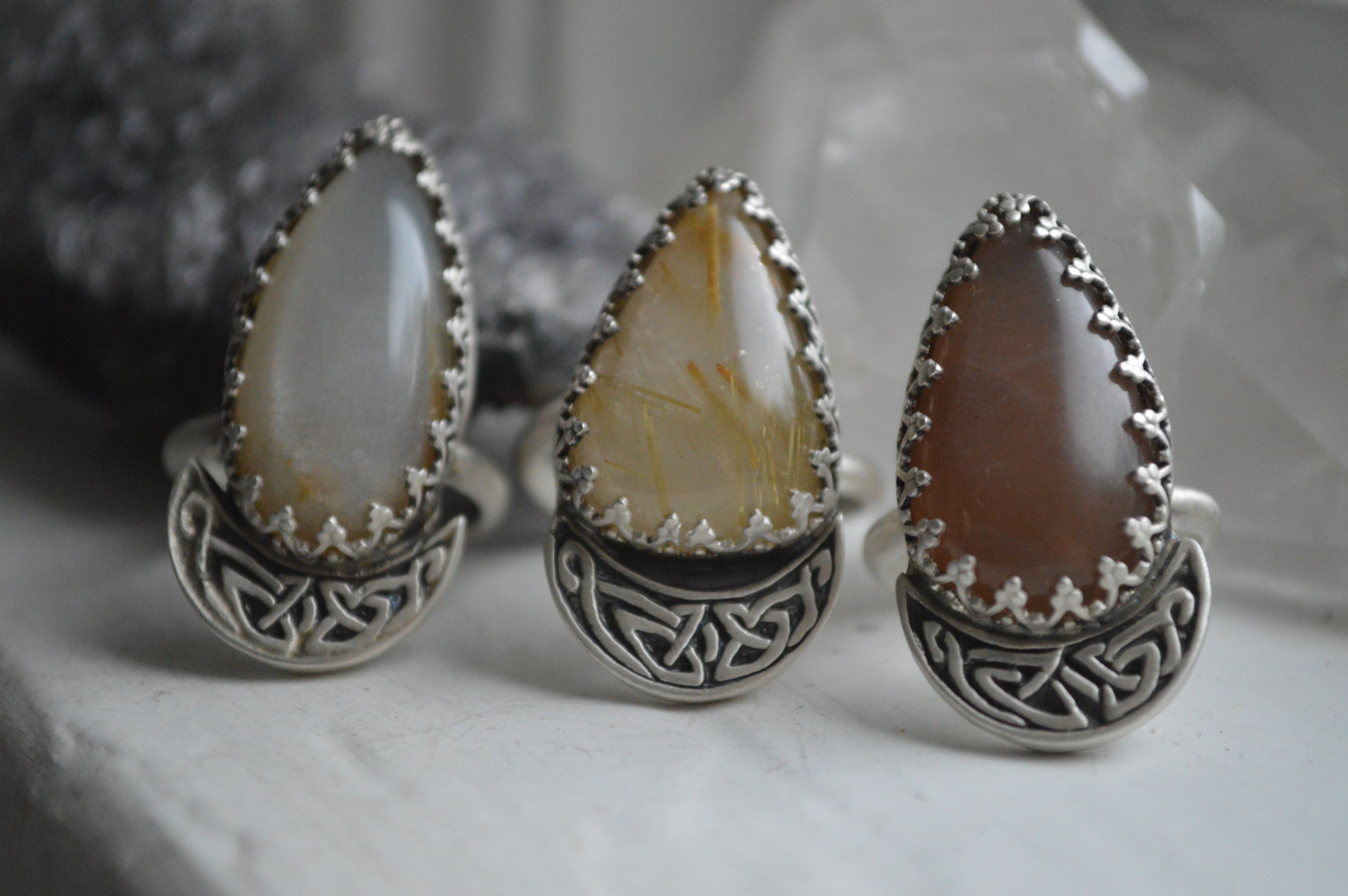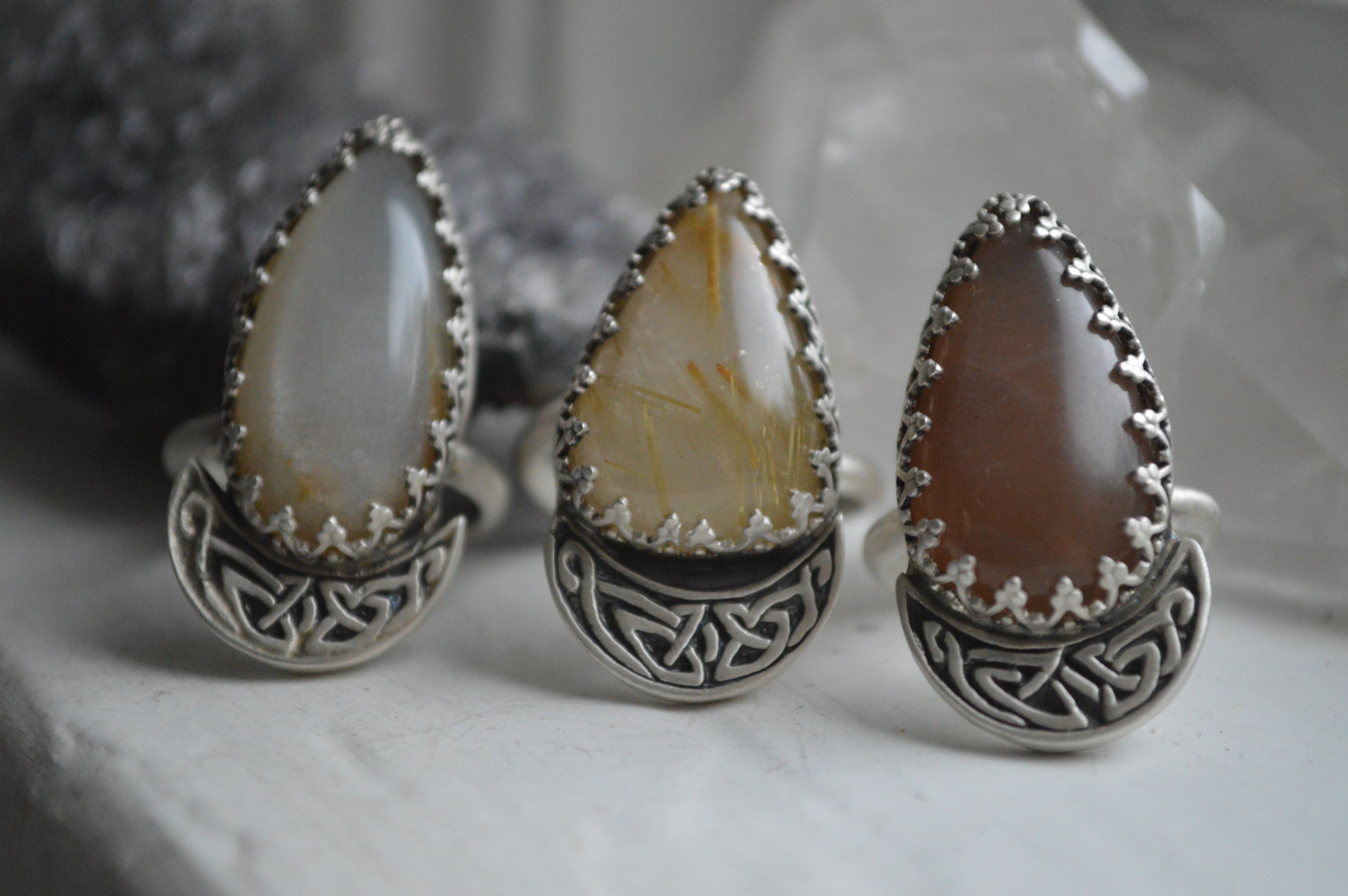 Rutilated Quartz Triquetra Ring {sz 8 3/4}
Intentionally handcrafted.
Rutilated quartz set within an ornate sterling silver setting. A crescent moon shaped Triquetra, which is an ancient Celtic symbol, is flanked below it. My artist mark is included on the back for authenticity. This ring was given a patina and then polished to a soft, satin finish to bring out the depth + details.
Ready to ship + thoughtfully packaged in recycled materials.
—About the Stone—
Rutilated quartz is a type of quartz that contains needle-like inclusions of golden rutile. The inclusions mostly look gold, but they can also be red, copper, or brown. They can be distributed randomly or in bundles, and rutilated quartz is prized for these inclusions. It is a stone of determination, strength, self control, self reliance, and is said to draw off negative energy.