Moonflower Necklaces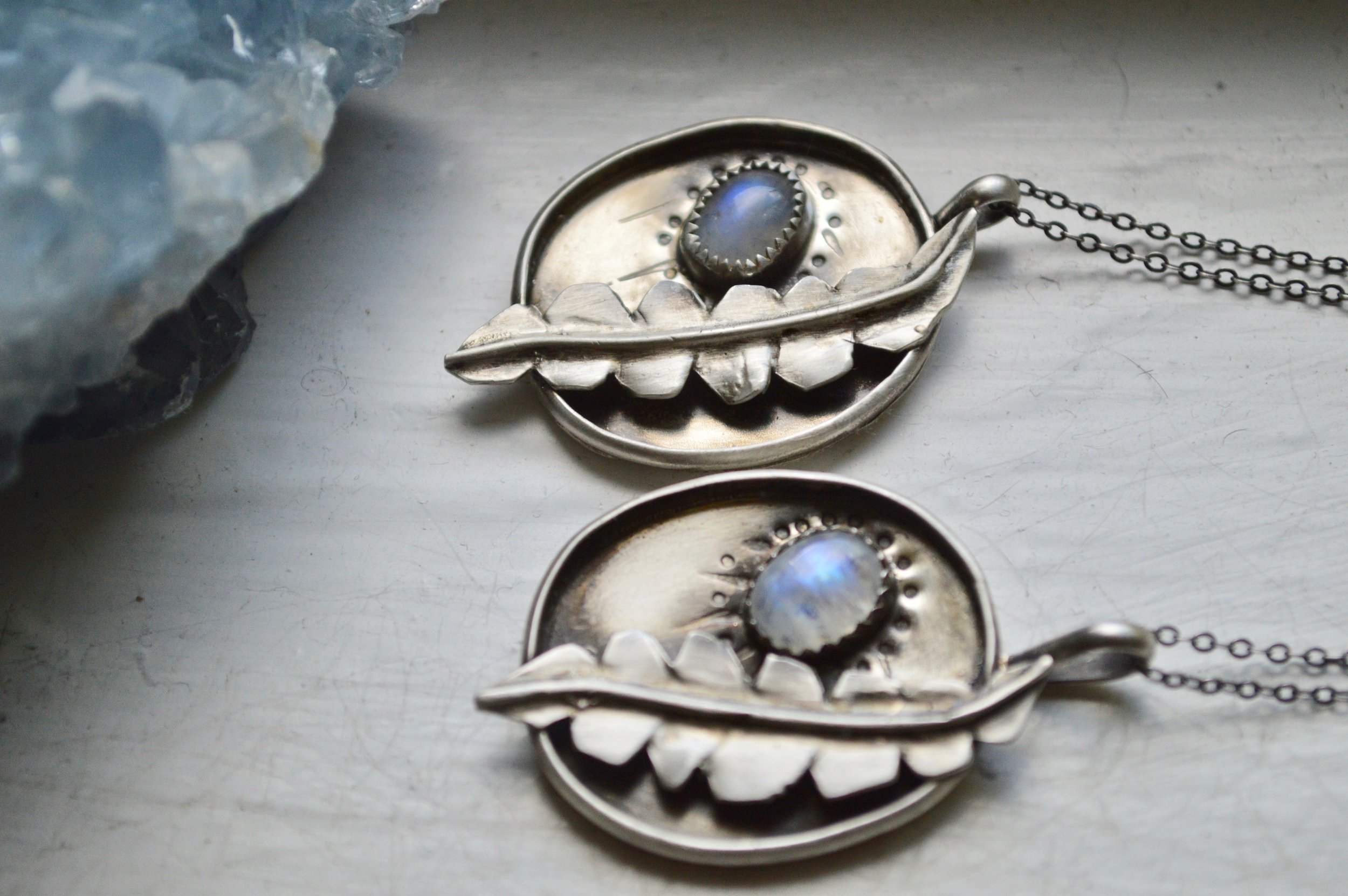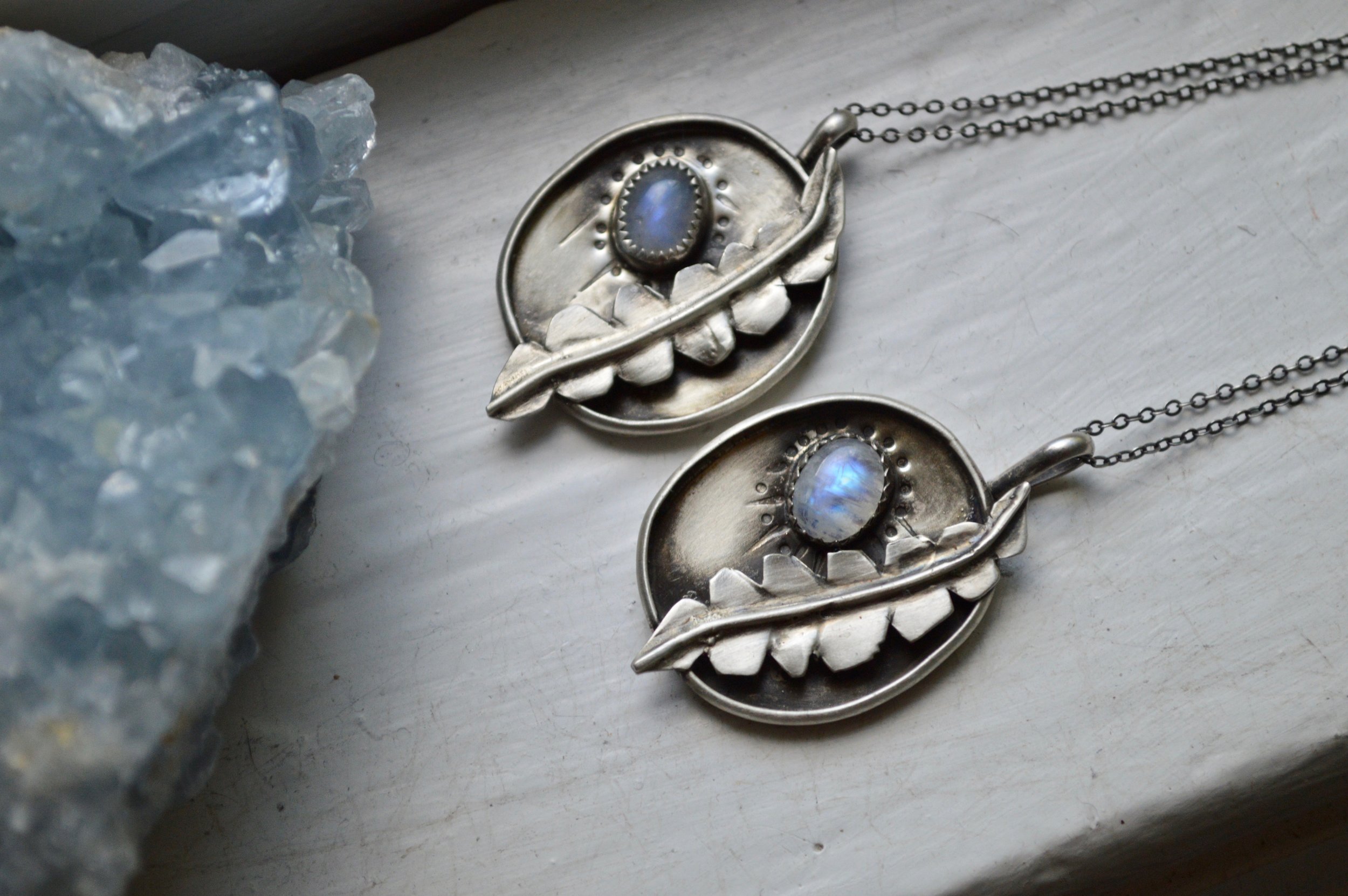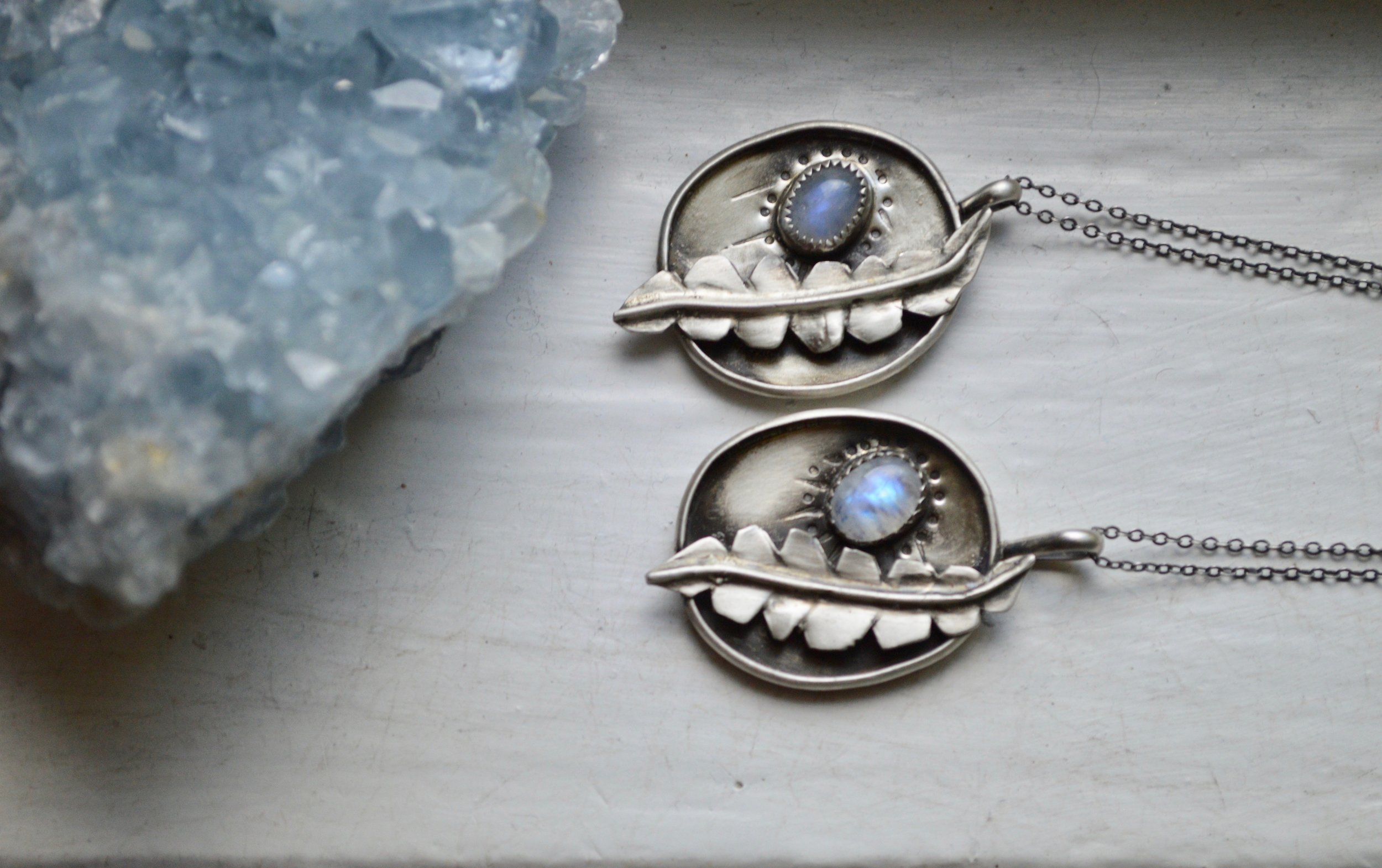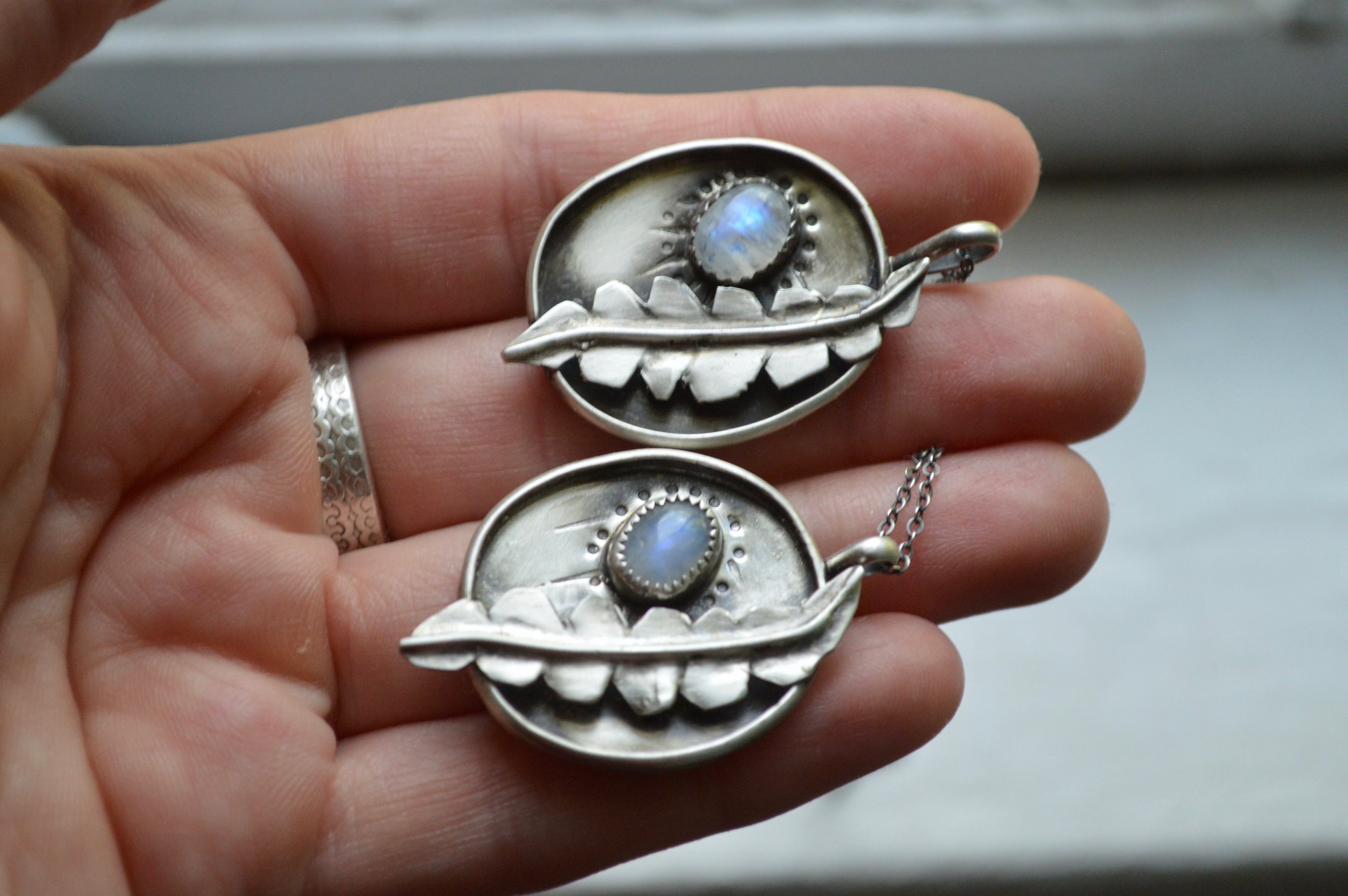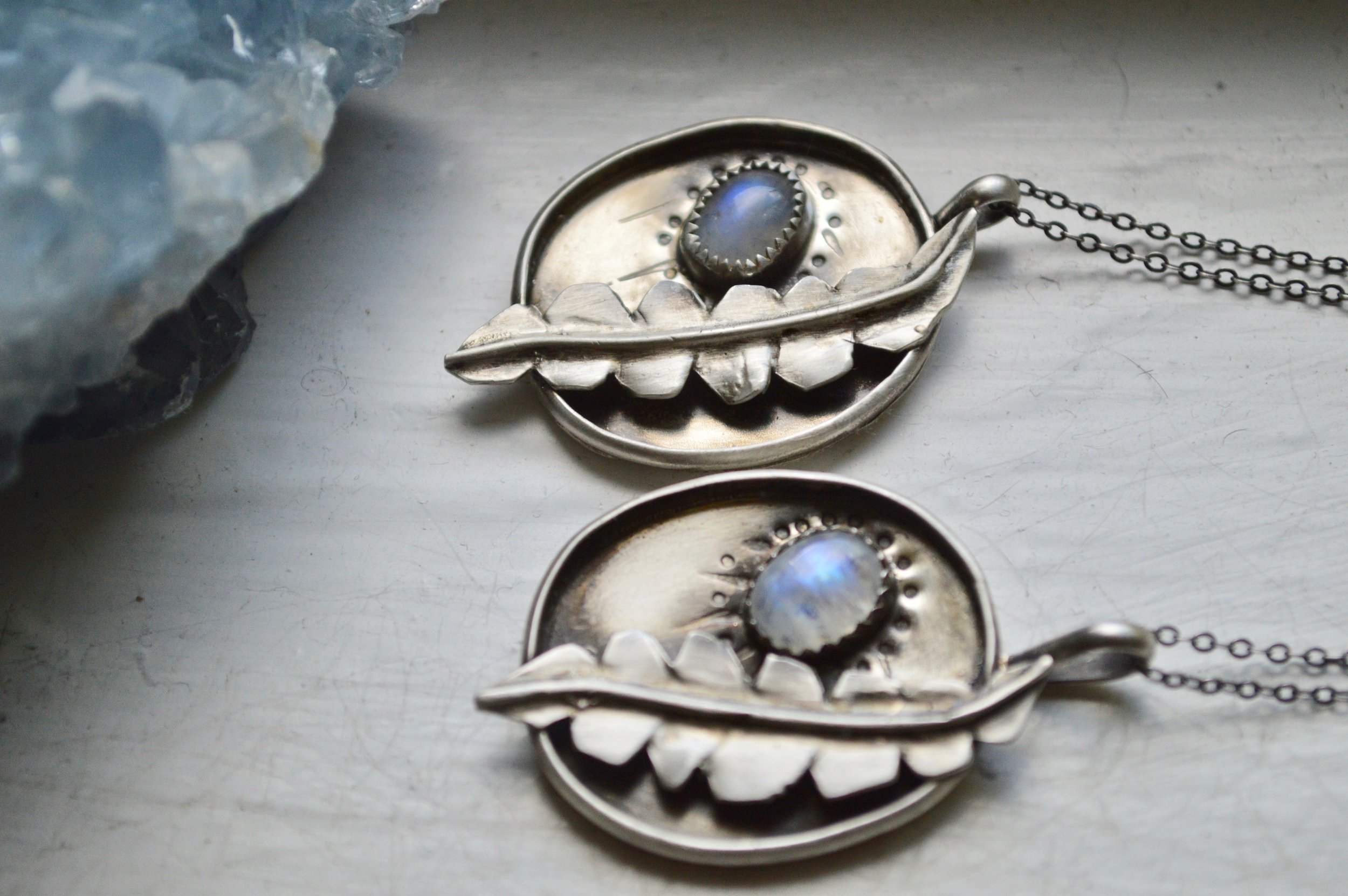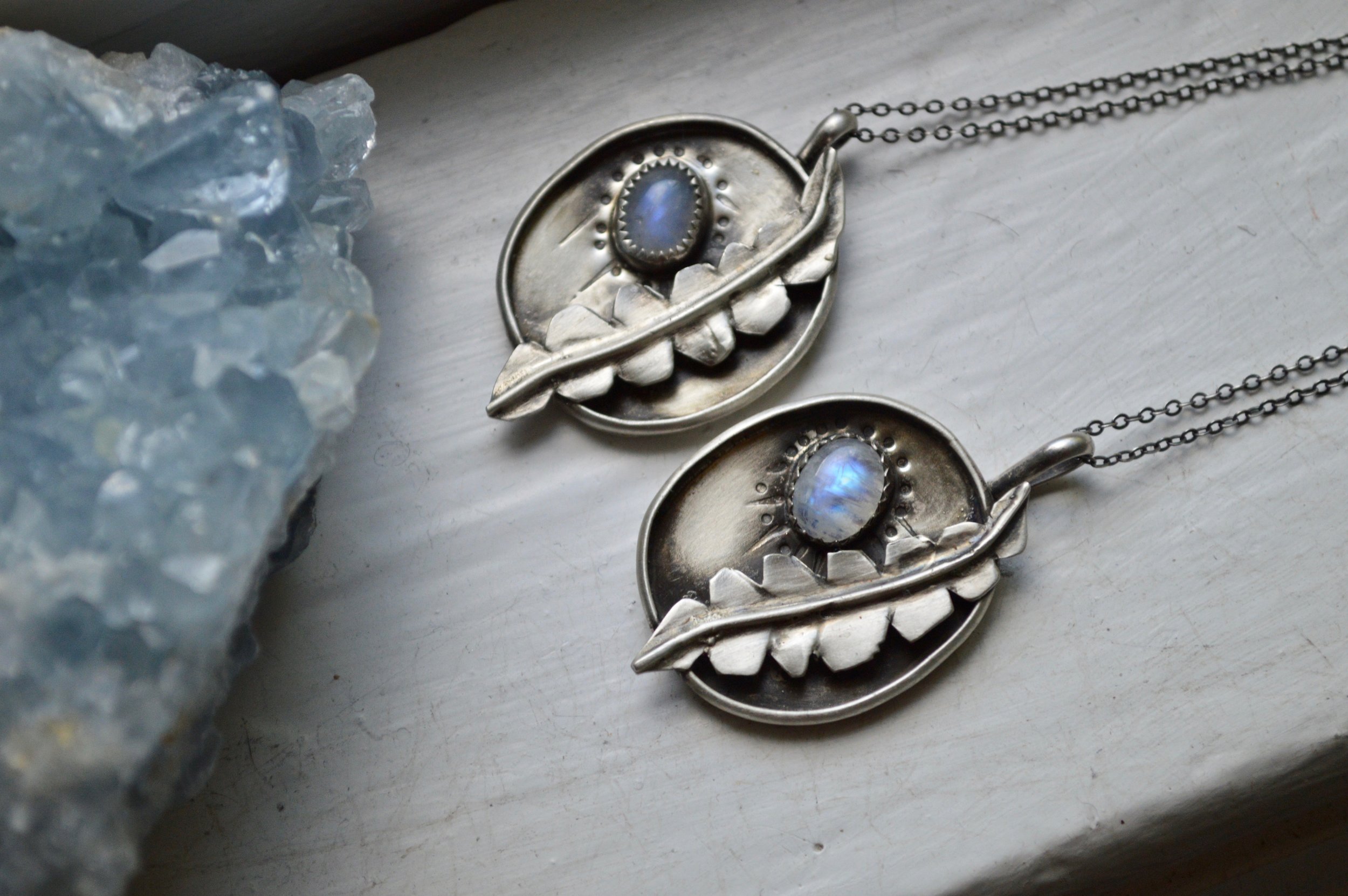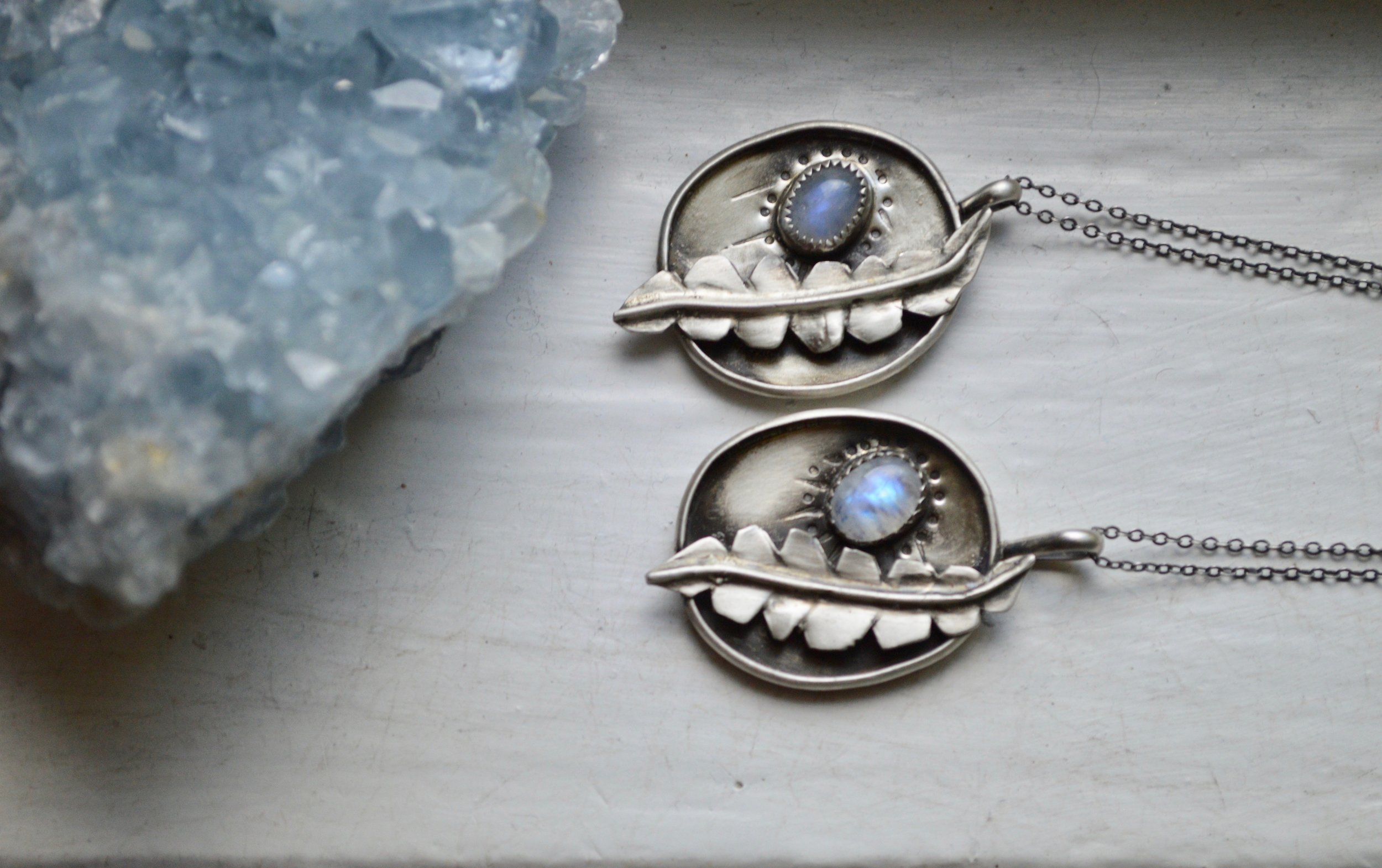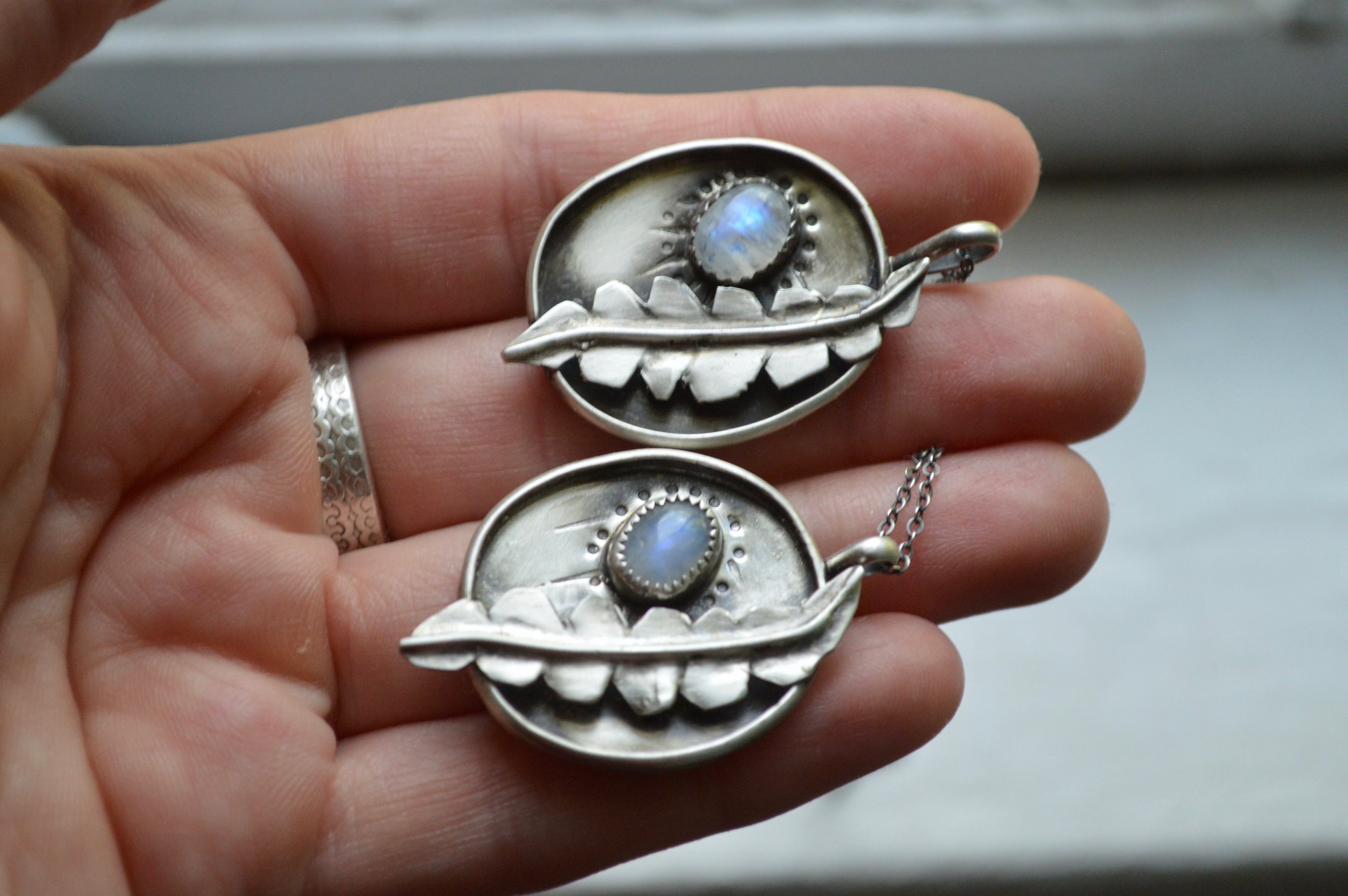 Moonflower Necklaces
Rustic by design, these pendants are constructed entirely by hand; built from sterling silver sheet and wire. The leaves were drawn onto sheet, sawed out, stamped, filed and sanded. Bright rainbow moonstones that flash blue and yellow tones are set within the frame and stamped around the edges. Each pendant was given a dark patina and lightly polished to bring out the depth and detail, as well as to give them a rugged, worn appearance. Both pendants are strung on an oxidized 16 inch sterling silver chain. Thoughtfully packaged in recycled materials + ready to ship!
You will receive ONE necklace and it will be chosen at random—if you prefer a specific one, please inquire by email after you check-out!
About rainbow moonstone—Sometimes known as White Labradorite, Rainbow Moonstone connects us to Divine Inspiration, and channels it into our own intuition. ... Rainbow Moonstone allows the Crown Chakra to open and bring in loving white healing energies that will flow through us to the very core of our being.