Chocolate Moonstone Triquetra Ring {sz 6 1/4}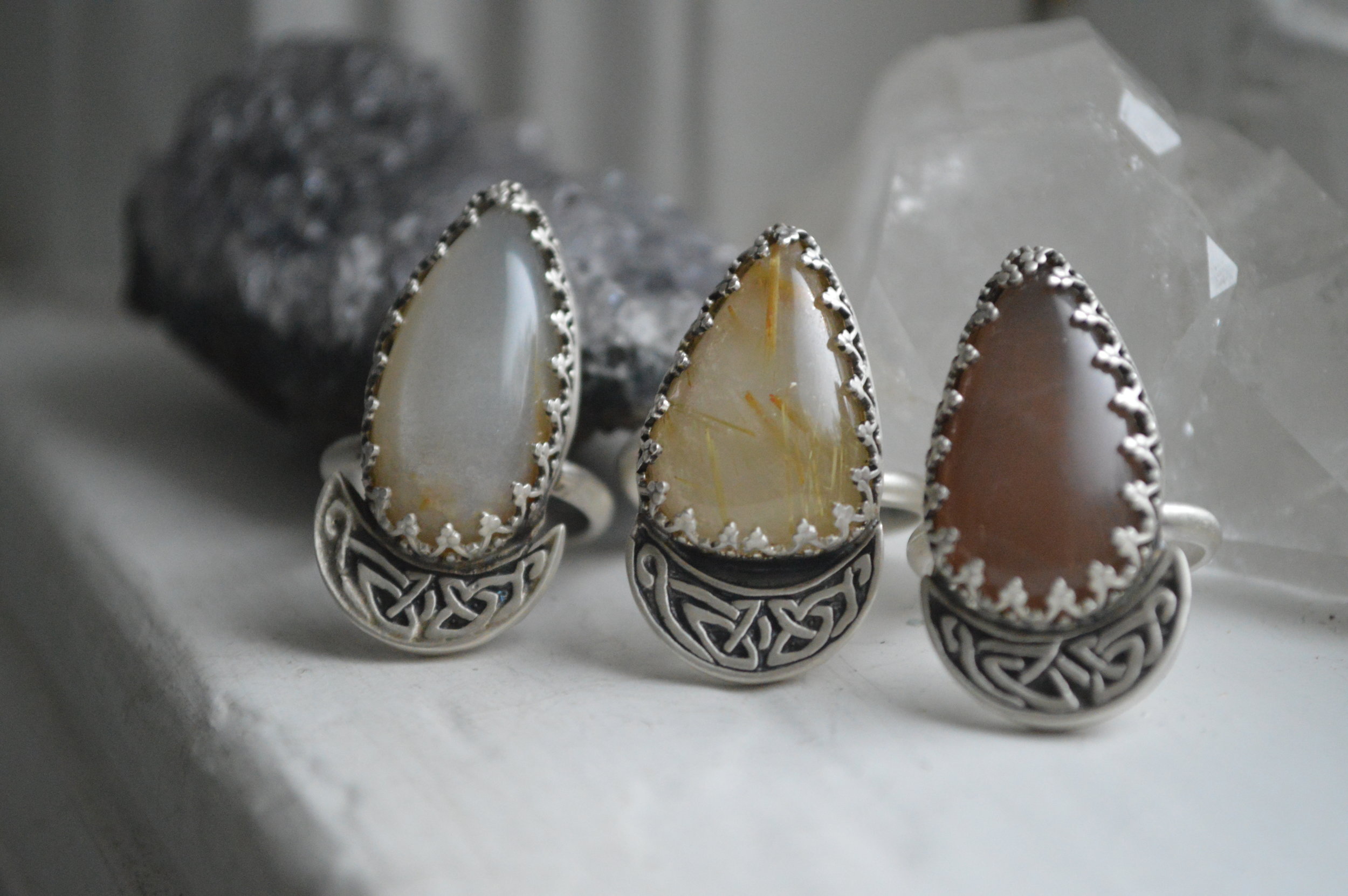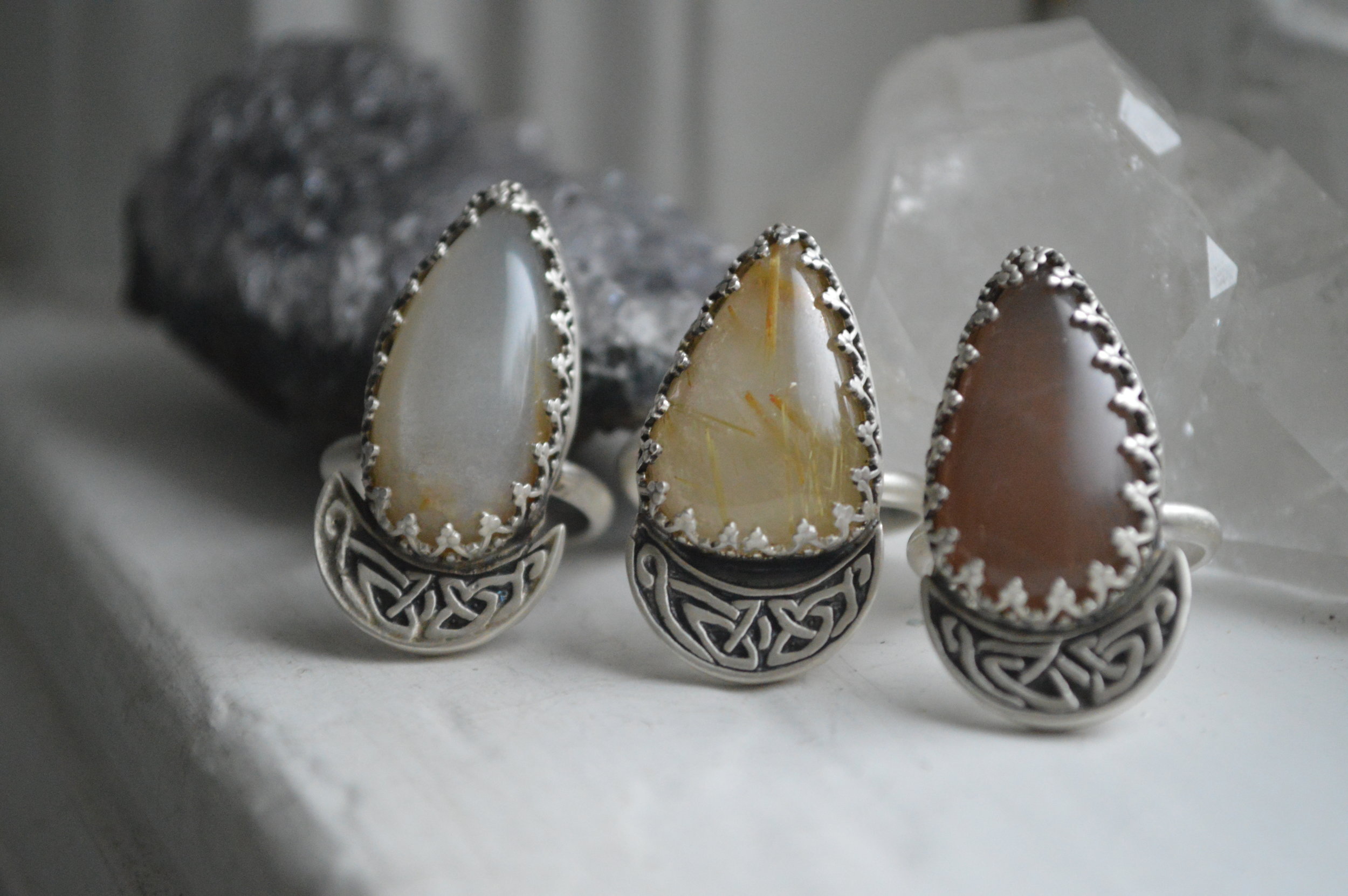 Chocolate Moonstone Triquetra Ring {sz 6 1/4}
Intentionally handcrafted.
A chocolatey-brown Moonstone is set within an ornate sterling silver setting. A crescent moon shaped Triquetra, which is an ancient Celtic symbol, is flanked below it. My artist mark is included on the back for authenticity. This ring was given a patina and then polished to a soft, satin finish. Size 6 1/4.
In natural light, this stone features a lot of sparkle and sheen, but it can be hard to capture it accurately in photography.
Ready to ship + thoughtfully packaged in recycled materials.
—About the Stone—
Named for its moon-like sheen, Moonstone is a Feldspar mineral exhibiting a silvery-white reflection called chatoyancy that moves across the surface in the light. Moonstone comes in varied shades of white, gray, brown, peach and blue. Since earliest times, Moonstone has its connection to the Moon. It is an amulet for protection and a path to wisdom.