Luna Moth Triangle Necklace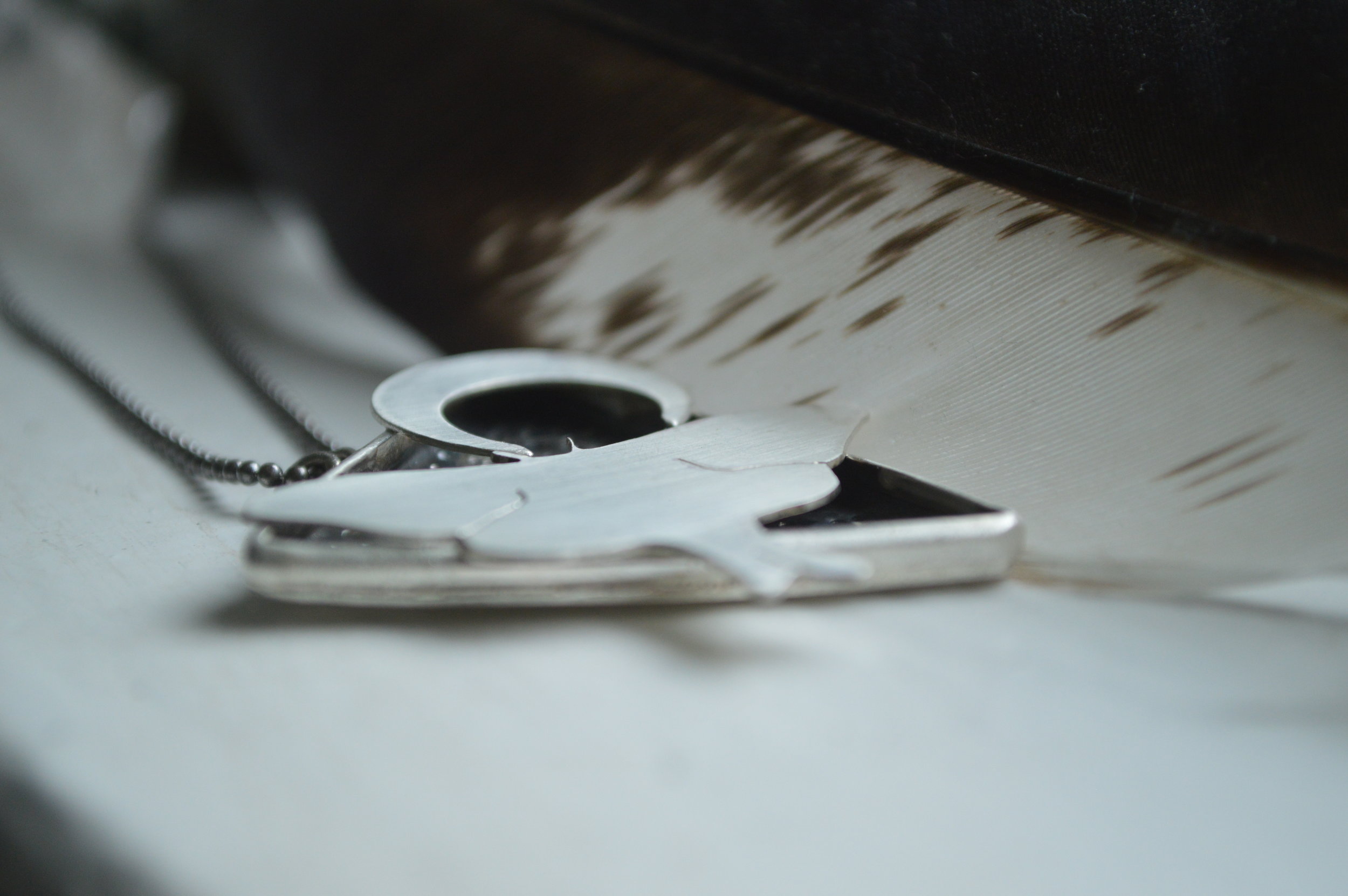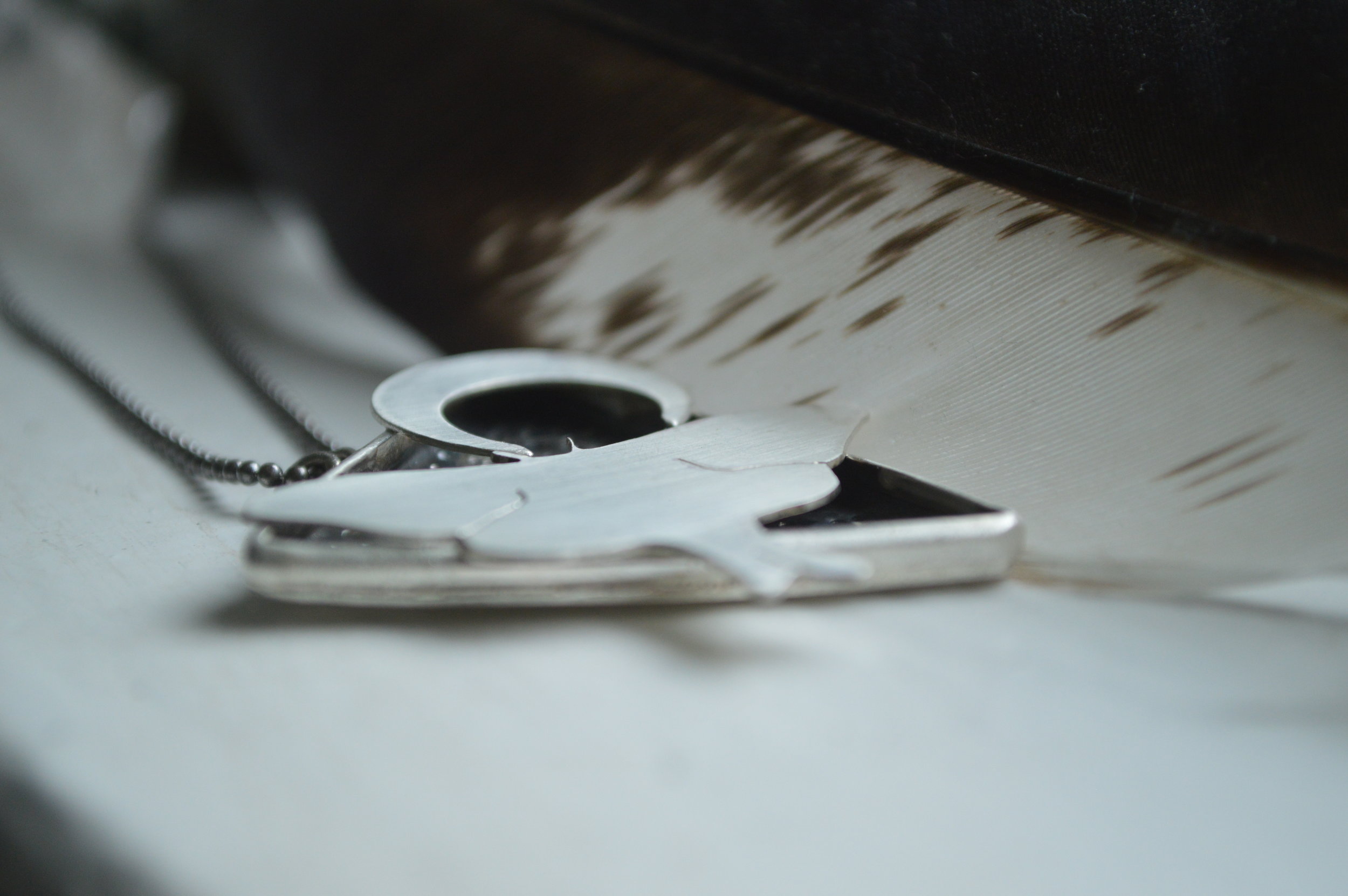 Luna Moth Triangle Necklace
A triangle frame built from sterling silver sheet and wire holds a hand-sawn luna moth and crescent moon. The frame was hand stamped to create a starry night sky and to provide a 3D design. A patina was added to the inside of the triangle and gently polished to create a contrast.
Intentionally handcrafted from solid sterling silver. Each piece was carefully constructed from silver sheet and wire and comes with an oxidized sterling 16" bead chain. Perfect for wearing alone or for layering with other pieces! Thoughtfully packaged with recycled materials + ready to ship!
Luna moths represent rebirth, renewal of body and spirit, regeneration and may even symbolize the soul itself. Luna moths are among the largest moths that live in the United States, and they are easily distinguished by their pastel green wings and soft, silky bodies. The name "luna" derives from the same Latin word, which means "moon." In some cultures, Luna moths are even thought to use the moon as a guide for orientation and navigation.